Information meets control
Make informed choices, using real data, in real time.
Simplify Enterprise Asset Management
with Maptsoft.
Maptsoft is designed to take the headache out of managing activity across your key assets by streamlining your workflows and digitizing the collection and dissemination of your asset information which is securely stored and organized in the cloud.
We take the hassle out of cumbersome paper-based reporting and data collection so you can focus your team's energy and attention on the performance of your asset base instead of excessive admin. Maptsoft will track and log all asset life cycle activity in a centralized location which you can access from anywhere.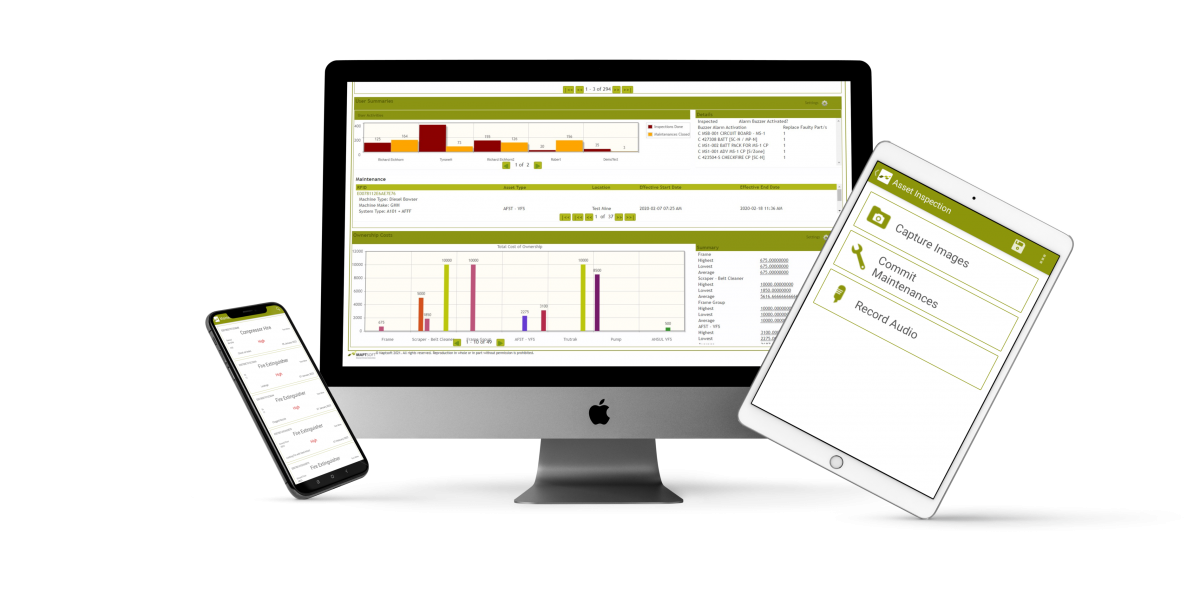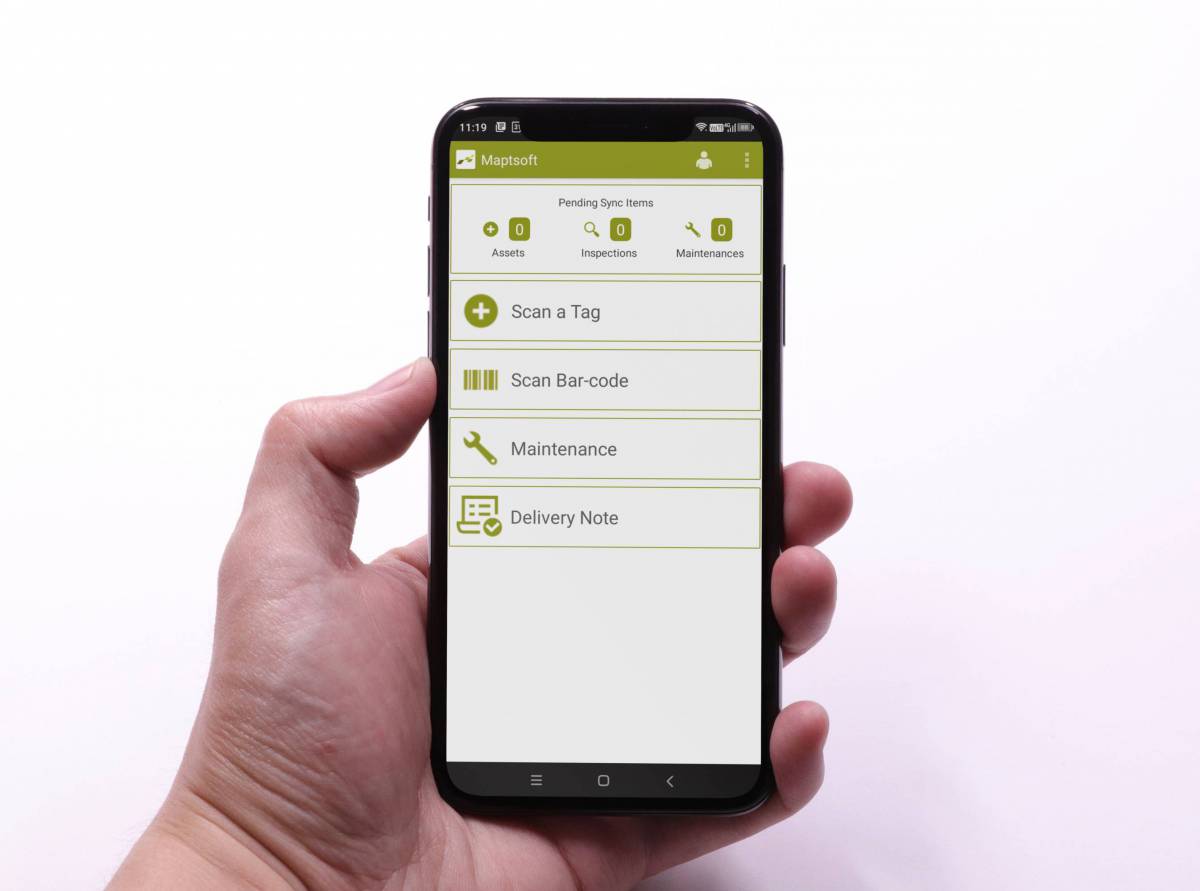 We have packed the app with several features to facilitate data collection on the ground in a simple manner. Helping you collect not just quantitative asset data, but qualitative information too.
Digital Signatures
Voice Notes
Image Annotation & Labeling
Data Protection & Recovery
Delivery Notes
Installation certificates
Geo-Stamping
Pending Maintenance Overview
QR & Barcode Scanning
Whether presenting reports to Stakeholders or analyzing historical data, we help you get more from your collected information with additional tools and features.
Branded Reporting
Create Customer ID
Cost Management
Invoicing & Quotes
Asset Life History
ERP Integration
Custom Dashboards
Digitize Your Paper Based Workflows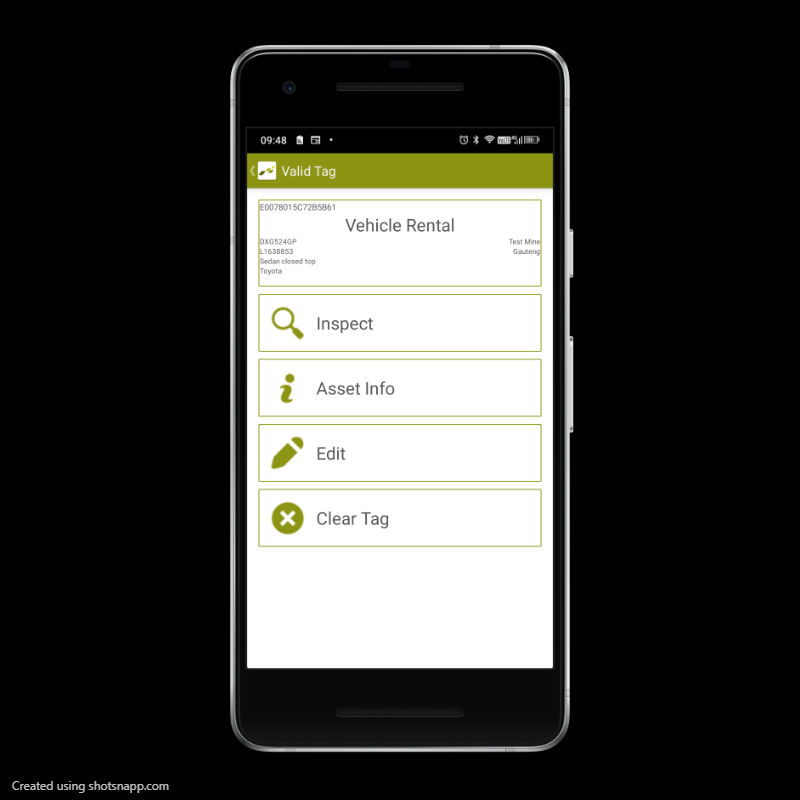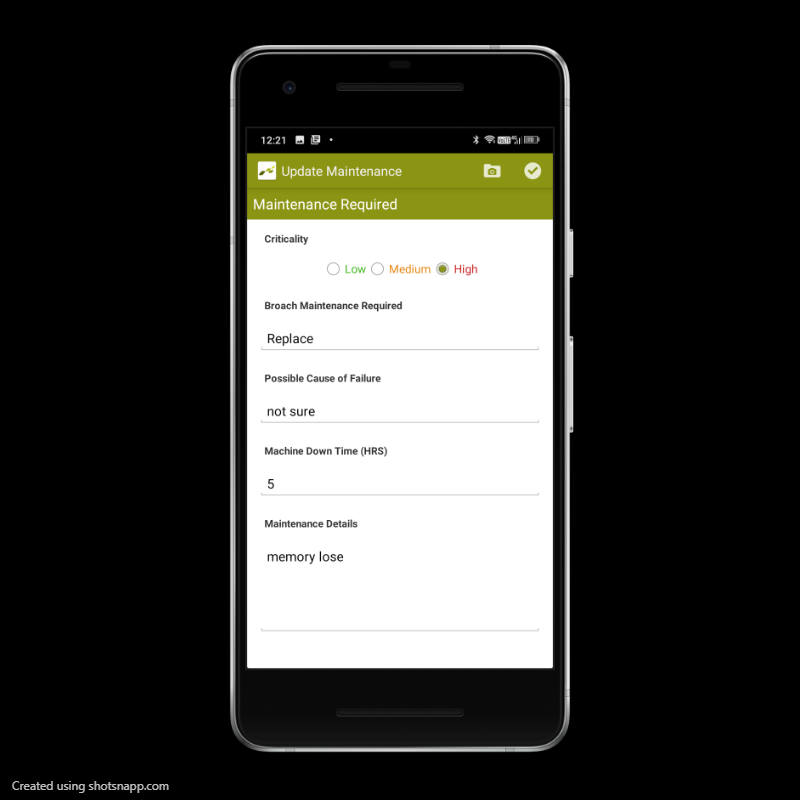 Request & Resolve Maintenance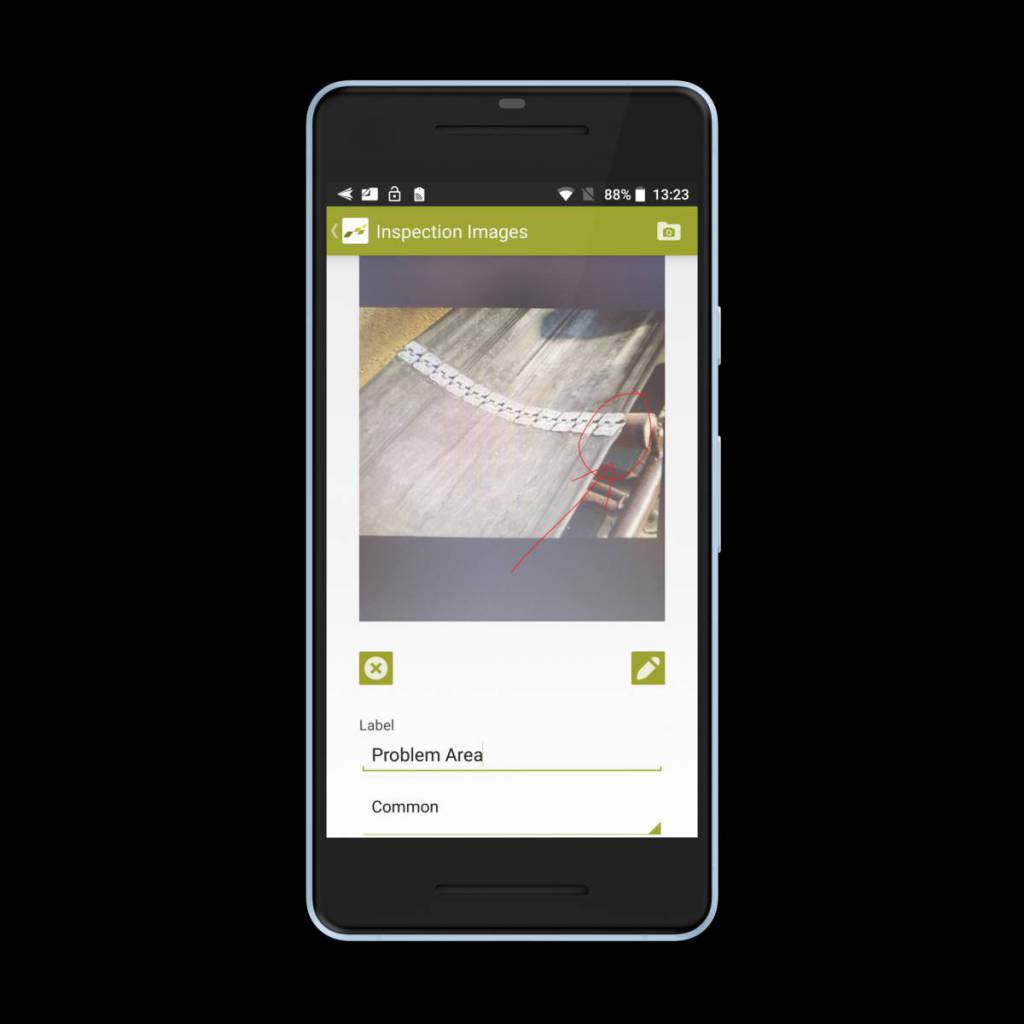 Capture & Annotate Images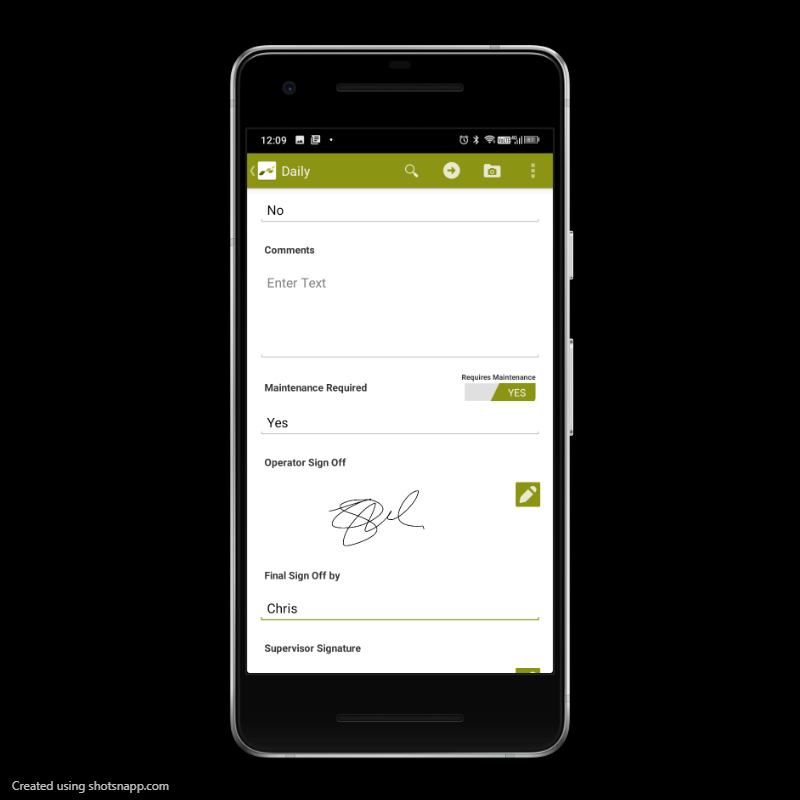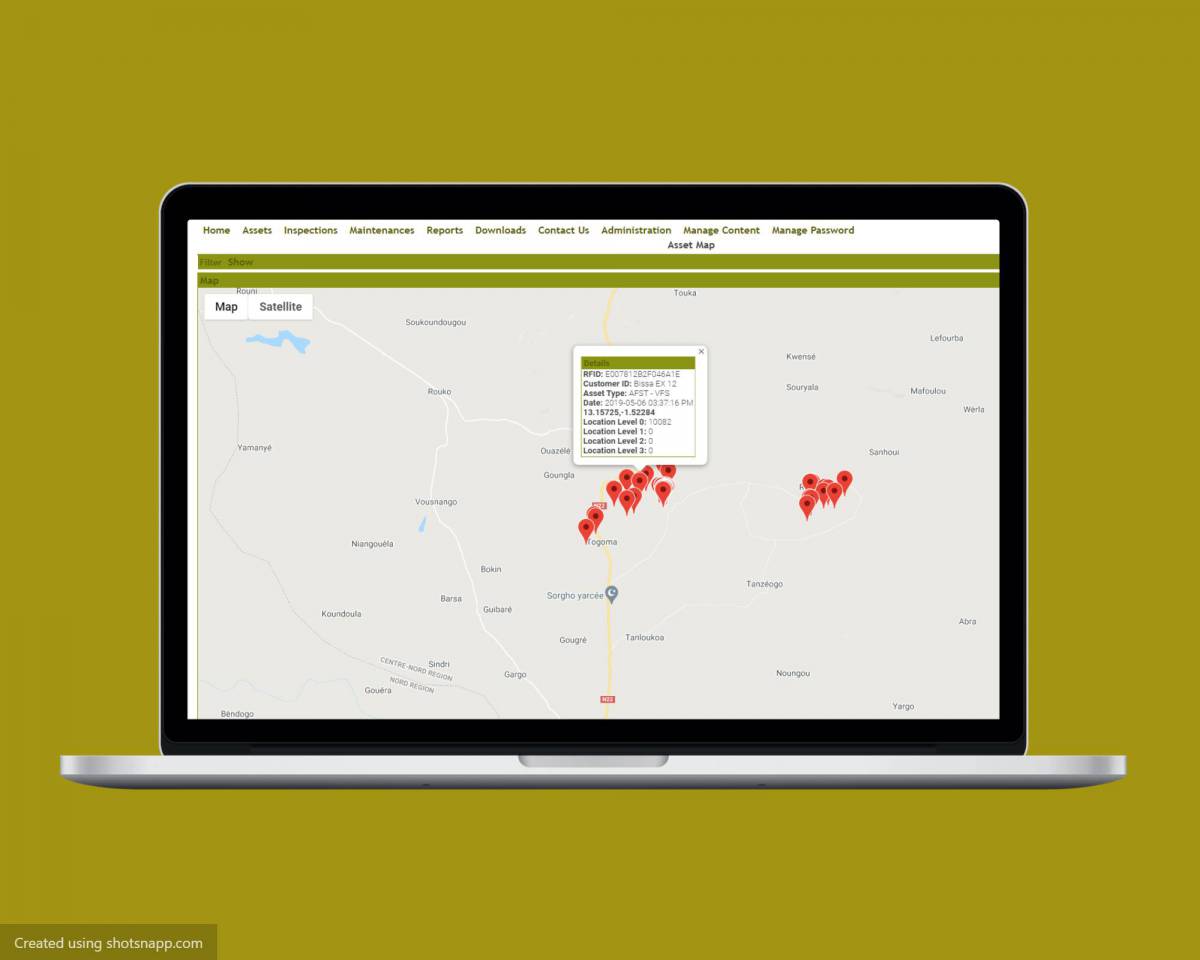 We'll create a unique solution that fits your workflow. Standard tracking tools in every inspection include:
+ Inspection Duration
+ GPS Location
+ User ID & Date Stamp
+ Images & Voice Notes
+ Customer ID
Create dashboards for data insights that are tuned to your specific needs or use case. Load dashboards with widgets for items such as
  + Pending Maintenance
  + Overdue Inspections
  + Warranties Expiring
  + Cost of Ownership
  + Days in Service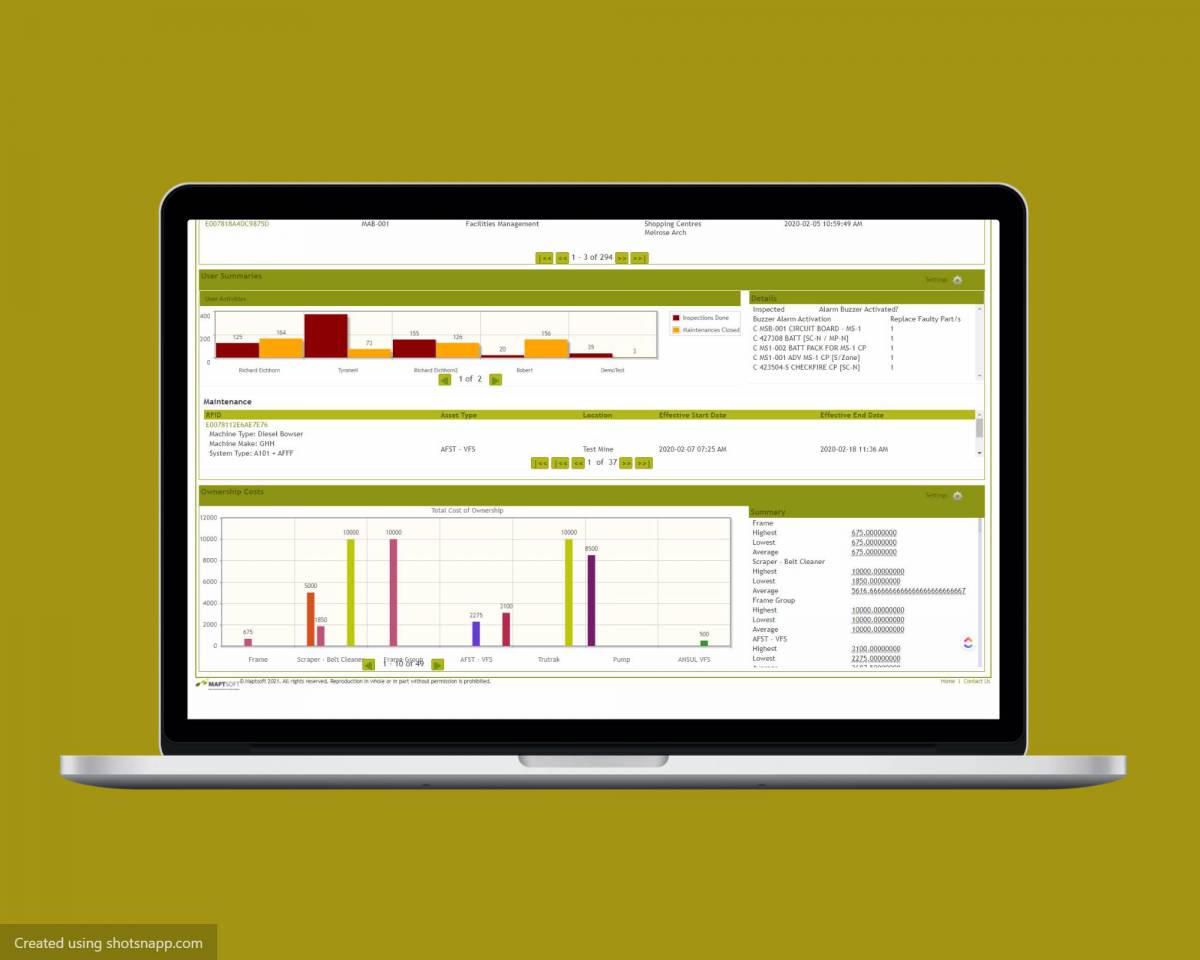 Once you have installed and synced our mobile app with your account information. You are ready to begin digitizing your asset base and collecting in field inspection data. In three easy steps: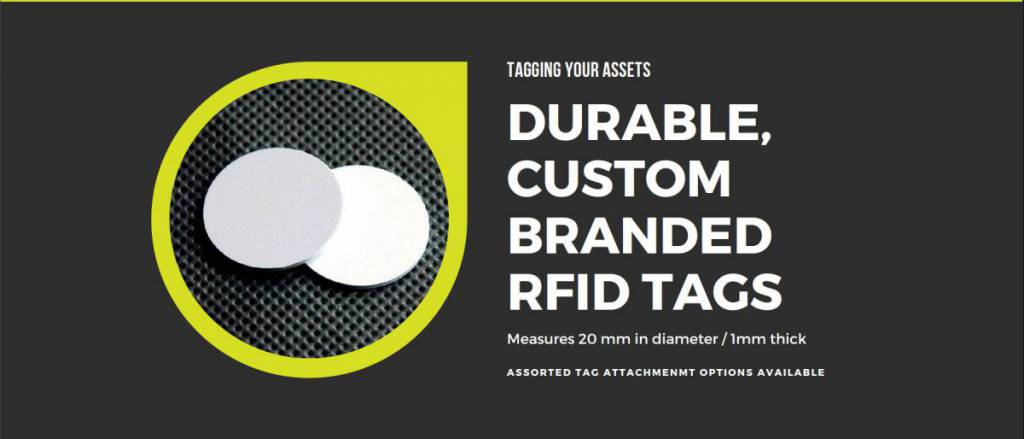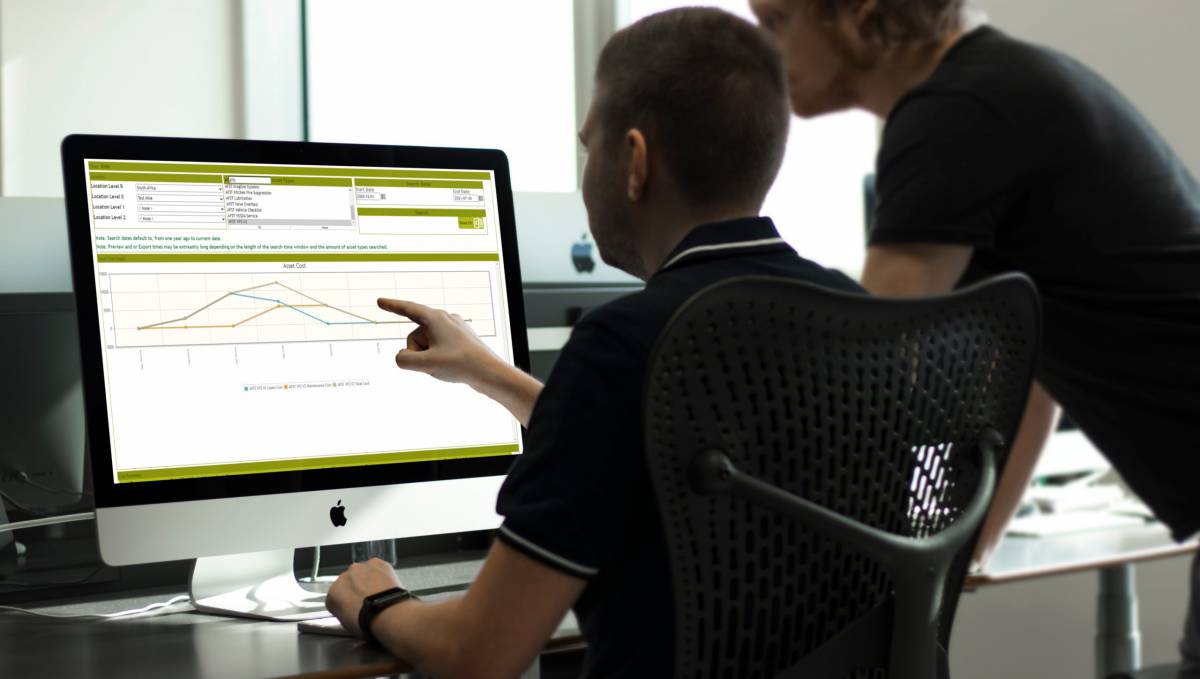 Making the right decisions is much easier when you have the right information. Our web features help you sift and sort through your data to help you see the bigger picture with a wide range or reporting and data tools.
+ Cost Analysis
+ Trend Analysis
+ Graphing Tools
+ Activity Reports
+ Warranty Reports
+ Asset Detail Profiles
+ Asset Maps
+ Distribution Maps
Planned Maintenance Preview
We offer immediate support across a range of digital channels to assist with any problem whether in the field or on the web. Reach out via our Whatsapp Groups, send an e-mail to support@maptsoft.com or visit the help center via the button below.
Let us help your team get off the ground running by scheduling a training session with us. We will come to you to provide basic training and setup guidance. Our help center also has a range of training materials you can download for self training.
Get Started Now
The Road to Preventative Maintenance Starts Here.